Cargo Containers and Shipping Costs
Ever since the discovery of commerce, people have been loading an assortment of barrels, sacks, and crates onto pack animals, wagons, and boats, to be traded with other folks at the end of the journey. All that loading, unloading, and reloading onto the local delivery carts was time-consuming and expensive. Finally, in 1956 – after thousands of years of repetitive labor – American entrepreneur Malcolm McLean revolutionized the whole process by inventing the standard-sized cargo container. Cargo containers are the big 'boxes' you see on tractor-trailers hauling virtually everything we purchase for our homes and offices.
Are you reading this article on your computer or smart phone? Wearing clothing manufactured in another country? Snacking on a banana? It was all delivered by ship in a cargo container.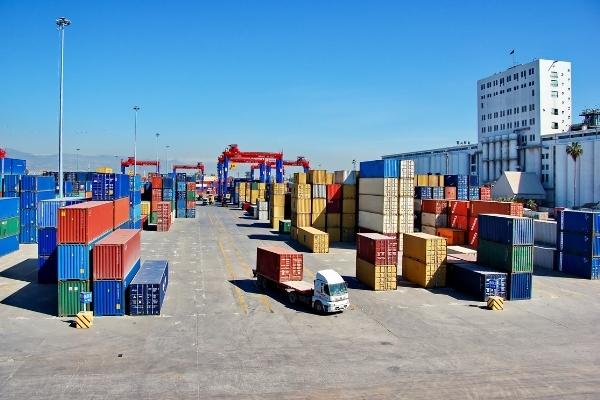 Cargo Container Shortage
Like everything else in the post-pandemic world, shipping – and therefore the cost of shipping things – has been influenced by a number of factors, including the shortage of cargo containers.
The Pandemic Created a Bottleneck
An estimated 90% of the world's consumer goods are transported by sea, and 60% of those items are packed into cargo containers. Most goods come from Asia. As the pandemic spread, many Asian factories closed, halting production temporarily. Lack of dock workers caused cargo containers to pile up at the ports. To stabilize costs and mitigate the erosion of shipping rates, carriers reduced the number of vessels at sea.
Lack of vessels meant that empty cargo containers were not picked up and returned to Asia. That means a shortage of containers to load goods onto, which means your New Year's Eve party dress and your child's Christmas toys may be sitting on a dock somewhere waiting to be loaded.
More Demand
During the pandemic people became accustomed to ordering goods online and even now with the pandemic subsiding people continue to take advantage of the ease of ordering just about everything online. Orders are up, but the means to deliver the products is down.
Although Asian factories are beginning to re-open as the pandemic subsides, it will take a while for production of large steel cargo containers to catch up.
What Does This Mean at Postal Connections?
It means that even though the cost of shipping with the major carriers may have increased we are still here to help you choose the best service for your needs. We also have professional packing service to ensure your holiday items arrive safely.
Best Wishes From Your Friends at Postal Connections. Hope to See You Real Soon!